DBDriven
About the Team
DBDriven is an information technology service provider with a team of project managers, network architects, business analyst and developers dedicated to designing database applications for small and large businesses, state agencies and non-profit organizations. Our team has been instrumental in creating the Virginia Longitudinal Data System (VLDS) and the Nevada P-20 To Workforce Research Data System (NPWR).
Our Philosophy
Meeting Stakeholder Needs
All stakeholders have objectives for data they share with an SLDS system.
Governing agencies want to know their data is used securely and accurately.

Policymakers want factual policies based on easily accessible data to support their vision for their constituents.

Educators and researchers want to know where they can make tangible differences in their state education and work programs.

The public wants to know their Policymakers value educational growth and workforce development.
Making Data Secure
Our data driven systems provide the best in-class security controls around the data we manage. Our applications and SLDS services:
Allow clients to securely maintain control of their data.
De-identify data for public and private reporting.
Use data within the mechanism of our applications for business objectives.
Create data strategies while protecting personal data.
Creating New Opportunities
DBDriven develops our data solutions with ambitions to continue new feature development. We create continuing business relationships, not simply solutions.
Meet the Partners
Both Dan and Will retired from the U.S. Marine Corps in 2007. They have known each other since 2001, where they met at the Naval Postgraduate School and eventually partnered on their Thesis project, an Optimization of the MOS Assignments process for The Basic School (TBS).

Dan Boersma
Dan has 20+ years of experience as a technical lead, working with a multitude of enterprise systems and is DBDriven's Chief Executive Officer. From architecture to administration, Dan has firm experience as an all-around technical professional.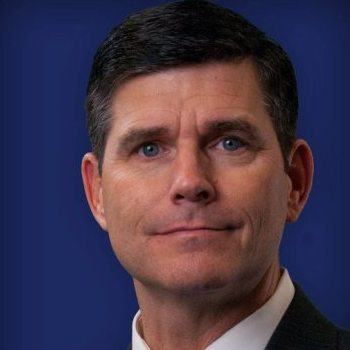 Will Goldschmidt
Will is a Project Management Professional and the Chief Operating Officer here at DBDriven. He's a success-driven leader, holding more than 25 years of experience in software, project, program, and personnel management.